Free download. Book file PDF easily for everyone and every device. You can download and read online Report on Human Rights Practices for 2011 Country of Nigeria file PDF Book only if you are registered here. And also you can download or read online all Book PDF file that related with Report on Human Rights Practices for 2011 Country of Nigeria book. Happy reading Report on Human Rights Practices for 2011 Country of Nigeria Bookeveryone. Download file Free Book PDF Report on Human Rights Practices for 2011 Country of Nigeria at Complete PDF Library. This Book have some digital formats such us :paperbook, ebook, kindle, epub, fb2 and another formats. Here is The CompletePDF Book Library. It's free to register here to get Book file PDF Report on Human Rights Practices for 2011 Country of Nigeria Pocket Guide.
Reluctance to bring charges against police perpetuated a climate of impunity. The law provides for arrest on suspicion of criminal activity without an order from a magistrate or a warrant, and the government regularly used such provisions. The government or a district magistrate may order a person detained for 30 days to prevent the commission of an act that could threaten national security; however, authorities held detainees for longer periods. The magistrate must inform the detainee of the grounds of detention, and an advisory board is required to examine the detainee's case after four months.
Detainees had the right to appeal. ASK and media outlets estimated that authorities made more than 2, routine arrests daily. The majority of those arrested were released within one or two days, often on payment of a bribe. On September 19, the AL government carried out a mass arrest of Jamaat-e-Islami activists after the organization's student front clashed violently with police.
There was a functioning bail system in the regular courts. For example, the courts granted bail to almost all of the officials and former officials accused of corruption under the caretaker government; however, the system sometimes moved slower in cases that carried political implications. Additionally the attorney general ordered that his office have the final decision on bail cases for violations of the code of criminal procedure.
Most criminal detainees charged with crimes were granted access to attorneys. The government rarely provided detainees with state-funded defense attorneys, and there were few legal aid programs for detainees. Government-funded legal aid programs received little funding, and there were no efforts to expand those programs during the year. The government generally permitted lawyers to meet with their clients only after formal charges were filed in the courts, which in some cases occurred several weeks or months after the initial arrest.
Arbitrary Arrest: Arbitrary arrests were common, and the government held persons in detention without specific charges, often to collect information about other suspects. Pretrial Detention: Arbitrary and lengthy pretrial detention continued to be a problem due to bureaucratic inefficiencies, limited resources, lax enforcement of pretrial rules, and corruption. There were an estimated two million pending civil and criminal cases.
A estimate from the International Center for Prison Studies found that nearly 70 percent of prison inmates were in pretrial detention.
Rejoignez-Nous
The law provides for an independent judiciary, but in practice a longstanding temporary provision of the constitution placed the executive in charge of the lower courts, judicial appointments, and compensation for judicial officials. Legislation from officially separating the judiciary from the executive remained in effect throughout the year. Despite ostensible separation of the judiciary from the executive, the political authority made judicial appointments to the higher courts and allegedly influenced many judicial decisions on politically sensitive cases, including decisions regarding bail and detention for political opponents of the government.
The Supreme Court Bar Association declined to participate in the customary felicitation of the judges, citing the panel's alleged political makeup. Throughout the year President Zillur Rahman granted clemency in cases filed under previous governments that the government deemed politically motivated.
The majority of clemencies were granted to persons affiliated with the AL, and many clemencies drew widespread criticisms from civil society. Human Rights Watch reported that defense counsel for Jamaat-e-Islami leaders accused of war crimes suffered intimidation from law enforcement and government officials. Corruption and a substantial backlog of cases hindered the court system, and trials were typically marked by extended continuances that effectively prevented many defendants from obtaining fair trials due to witness tampering, victim intimidation, and missing evidence. Human rights observers stated that magistrates, attorneys, and court officials demanded bribes from defendants in many cases filed during the year.
The law provides accused persons with the right to be represented by counsel, review accusatory material, call or question witnesses, and appeal verdicts. Cases are decided by judges rather than juries, and trials are public. In practice a public defender is rarely provided to defendants. Defendants are presumed innocent and have the right to appeal, be present, and see the government's evidence. According to the National Human Rights Commission, 90 percent of those eventually brought to trial were not convicted.
During the year the government, through an interministerial committee, continued to identify and withdraw allegedly "politically motivated" cases initiated under the caretaker government. The majority of the cases recommended for withdrawal were against AL members. While political affiliation was often a factor in the arrest and prosecution of members of the opposition parties, no persons were prosecuted solely for political reasons.
Administrative and judicial remedies are available for alleged wrongs. The government did not interfere with civil judicial procedures. Corruption and outside influence were problems in the civil judicial system. Alternative dispute resolution for civil cases allows citizens to present their cases for mediation. According to government sources, wider use of mediation in civil cases quickened the administration of justice, but there was no assessment of its fairness or impartiality.
Individuals and organizations have the right to seek civil remedies for human rights violations; however, the civil court system was slow and cumbersome, deterring many from filing cases. The government continued to take no action to compensate individuals, primarily Hindus, who lost their land under the Vested Property Act, despite the change to the law in requiring the return of the land see section 2.
The law allows intelligence and law enforcement agencies to monitor private communications with the permission of the chief executive of the MOHA. According to media reports, the government established a national monitoring center consisting of representatives from law enforcement and intelligence agencies to monitor and coordinate telephone taps in Media and human rights groups complained that the government continued to employ the practice of illegal telephone tapping.
Police rarely obtained warrants as required, and officers who violated these procedures were not punished. Human rights organizations indicated that the special branch of police, National Security Intelligence, and the Directorate General Forces Intelligence employed informers to conduct surveillance and report on citizens perceived as critical of the government.
The government also routinely conducted surveillance on opposition politicians. Human rights organizations and news outlets reported that police often entered private homes without obtaining the proper authorization. The constitution provides for freedom of speech and press, but the government frequently failed to respect these rights in practice. Freedom of Speech: The 15th constitutional amendment, which parliament passed in July, contained language equating criticism of the constitution with sedition.
Under the penal code, the punishment for sedition ranges from three years' to life imprisonment, and during the year sedition cases were filed against opposition leaders who made such critical remarks. Freedom of Press: There were hundreds of daily and weekly independent publications.
Newspapers critical of the government experienced negative government pressure. In addition to one official government-owned news service, there were two private news services. In Reporters Without Borders noted a slight decline in the country's already limited level of press freedom.
World Report World Report Nigeria | Human Rights Watch
In Freedom House's press freedom report, the country's press was described as only partly free. The government owned one radio station and one television station. The law mandates that the public television station, BTV, remain the country's only terrestrial nonsatellite broadcast channel. An estimated 60 percent of the population did not have access to private satellite channels, and surveys indicated that almost 80 percent of citizens received their information from television. BTV broadcasts parliamentary sessions and government programming but rarely broadcasts opposition views.
Cable operators generally functioned without government interference. The government required all private stations to broadcast, without charge, selected government news programs and speeches by the prime minister. Both remained off the air at year's end. The government issued new licenses to operate television channels to political supporters and denied new licenses to political opponents.
This conformed to past practice and was not unique to the AL. Violence and Harassment: Attacks on journalists continued to be a problem. There was an increase in individuals affiliated with the government or ruling party harassing, arresting, or assaulting journalists. According to Odhikar and media watchdog groups, at least one journalist was killed, were injured, one was arrested, 43 were assaulted, 53 were threatened, and 23 had cases filed against them during the year.
Student groups also attacked journalists. The government did not provide adequate protection to journalists. Journalists perceived to be critical of the government and those aligned with the opposition alleged harassment from unspecified wings of the security forces and members of the ruling party. For example, on May 20, the prime minister's security adviser, Tarique Ahmed Siddique, held a press conference to announce that the government possessed evidence that a prominent editor of a national daily newspaper was closely tied to Islamic militancy and that, if it wanted to, the government could arrest the editor.
Siddique did not name the editor and no arrests were made. On July 31, authorities arrested Ekramul Haq, the editor of the online news portal SheershaNews , on an extortion charge, which was widely perceived as fabricated, in retaliation for Haq's reports on corruption within various government ministries. Authorities revoked the press credentials of SheershaNews journalists, making it impossible to cover official events and forcing the news agency to shut down indefinitely. Haq was released on bail, but the cases remained pending at year's end.
The officers also damaged broadcasting equipment. The reason for the assault was unclear; however, RAB officials later apologized to BanglaVision and reassigned the officers responsible. Following the attack, Hasan was admitted to the hospital. The journalists were investigating irregularities and discrepancies in local government tenders. Censorship or Content Restrictions: According to some journalists and human rights nongovernmental organizations NGOs , journalists engaged in self-censorship due to fear of retribution from the government.
Although public criticism of the government was common, the media — particularly print media — depended on government advertisements for a significant percentage of their revenue. As a result the media had a strong incentive for self-censorship. The government did not subject foreign publications and films to stringent reviews and censorship.
A government-managed film censor board reviewed local and foreign films and had the authority to censor or ban films on the grounds of state security, law and order, religious sentiment, obscenity, foreign relations, defamation, or plagiarism, but this was less strict than in the past. In practice video rental libraries and DVD shops stocked a wide variety of films, and government efforts to enforce censorship on rentals were sporadic and ineffective.
Members of the censor board identified a coat, often identified with independence leader and AL founder Sheikh Mujibur Rahman, which was worn by the film's villain, as the offending content. The film was eventually released. The government only rarely exercised censorship in cases of immodest or obscene photographs, perceived misrepresentation or defamation of Islam, or objectionable comments regarding national leaders.
Although individuals and groups generally could engage in the expression of views via the Internet, local human rights organizations reported continued government monitoring of Internet communications. The government blocked some Facebook pages, including pages depicting the Prophet Muhammed and pages critical of both the prime minister and opposition leader. Opposition leaders alleged that security forces attempted to collect their personally identifiable information; however, these allegations were not independently verified.
The government did little to limit academic freedom or cultural events; however, media groups reported that authorities discouraged research on sensitive religious and political topics. Additionally, a significant number of Dhaka University teachers, some with overt BNP affiliations, have been dismissed or put on extended leave since the AL-led government assumed office in ; however, it was unclear whether the concerned teachers were targeted because of their political affiliations. The constitution provides for freedom of assembly and association, and the government generally respected these rights in practice; however, at times the government limited freedom of assembly.
The government generally permitted rallies to take place but on occasion used the criminal procedure code to prevent opposition political groups from holding meetings and demonstrations. The code authorizes the administration to ban assembly of more than four persons; according to ASK, the administration used this provision at least times during the year.
At times police or ruling party activists used force to disperse demonstrations. A ban on student protests in certain areas of Dhaka, issued by the Dhaka Metropolitan Police in citing traffic concerns, remained in effect throughout It was only selectively enforced. Police occasionally used excessive force during political rallies. The Islamist Party, Jamaat-e-Islami, reported that its ability to secure permits for rallies or processions was severely hampered throughout the year.
The law provides for the right of every citizen to form associations, subject to "reasonable restrictions" in the interest of morality or public order, and the government generally respected this right. Individuals were free to join private groups. Trade unions were able to conduct their normal activities, but the law made it nearly impossible to form new trade unions in many sectors, such as the ready-made garment industry.
The law provides for freedom of movement within the country, foreign travel, emigration, and repatriation, and the government generally respected these rights in practice, except in the cases of some opposition political figures. Foreign Travel: With the war crimes trials underway, the government implemented an international travel ban on war crimes suspects, most of whom were opposition party leaders.
These suspects were not stripped of their passports, but immigration officials at the airport in Dhaka occasionally prevented politicians belonging to the opposition BNP and Jamaat-e-Islami from leaving the country. For example, in early June senior BNP leader Giasuddin Quader Chowdhury was taken from a plane despite a court order allowing him to travel. Chowdhury's appeals to the government that he be allowed to travel for medical purposes were unresolved as of year's end. Some politicians successfully challenged the unannounced restrictions on their travel abroad and managed to depart and return to the country.
During the conflict throughout the s and s, the government relocated landless Bengalis from the plains, ensuring that the Jumma became a minority in the CHT. During this period clashes with army-backed settlers displaced tens of thousands of Jumma within the country. The number of IDPs in the region was disputed. In a government task force estimated the number to be , but included nonindigenous persons in its estimate. During the same year, Amnesty International reported that there were approximately 60, indigenous IDPs. In the government pledged assistance and reparation to those who lost their land during the conflict and set up a commission and task force for rehabilitation of returnee Jumma IDPs and the elimination of military camps.
According to the IDMC, however, as of there were still approximately military camps in the region, and the work of the land commission and task force was hindered by lack of funding and human resources. The IDMC also reported that there was "possibly a much larger number" of members of religious minorities across the country who may have been "forcibly displaced" as a result of discriminatory legislation. The Hindu community in particular lost much of its land under the Vested Property Act, which authorized government confiscation of property from individuals it deemed "enemies of the state.
There was no systematic reporting on the treatment of these widely scattered IDPs. On November 28, the parliament passed the Vested Properties Return Amendment Bill mandating the preparation of district level lists detailing land displacement in order to facilitate the return of land. The original Vested Properties Return Bill was passed in but remained unimplemented in the interim.
Land Minister Rezaul Karim Hira stated that the bill was amended in order to restart the effort to return the land. The IDMC reported that the army still held authority over the general CHT administration, through an administrative order, and there were many reported cases of IDPs being subjected to arbitrary arrest, unlawful detentions, torture, rape, killing, and religious persecution see section 6.
According to the IDMC, several reports indicated that these violations of the rights of indigenous persons by settlers, sometimes with the involvement of security forces, were "systematic. There was no government action to punish the perpetrators of the February arson attacks on more than homes of indigenous IDPs in Baghaihat, in which two persons were killed and dozens injured.
According to the IDMC, the CHT commission, composed of experts from inside and outside Bangladesh who seek to promote respect for human rights, democracy, participatory development, and land rights in the CHT, found that the lack of information and available lawyers to assist the indigenous persons there hindered their access to justice.
A study commissioned by the CHT commission entitled Alienation of the Lands of Indigenous Peoples in the Chittagong Hill Tracts documented the incremental methods used to internally displace the indigenous communities. According to the study, indigenous land was expropriated using false title manipulation, intimidation, force, fraud, and manipulation of government eminent domain claims.
Access to Asylum: In the absence of any national legislation, the law does not provide a legal framework for the granting of asylum or refugee status. The government has no formal system for providing protection to refugees. In practice the government provided some protection against the expulsion or return of refugees to countries where their lives or freedoms would be threatened on account of their race, religion, nationality, membership in a particular social group, or political opinion.
The government cooperated with the Office of the UN High Commissioner for Refugees UNHCR and other humanitarian organizations in providing protection and assistance to refugees; however, delays in granting approvals by the government's NGO Affairs Bureau led to extended delays in allowing NGOs to operate in the country and implement assistance programs. The government estimated that , to , undocumented Rohingya resided in the country, with most living among the local population in the surrounding area of Teknaf and Cox's Bazar, including approximately 20, at an unofficial site adjacent to the official Kutupalong refugee camp.
International NGOs generally were unable to work officially with unregistered refugees or with the impoverished host community because the NGO Affairs Bureau refused to grant permission for such projects. There were no repatriations of Rohingya during the year, and the UNHCR's resettlement program, suspended in by the Ministry of Foreign Affairs pending a review of its refugee policy, was not resumed.
No refugee policy was issued by year's end, and resettlement remained suspended. Working with the UNHCR, the government provided temporary protection to approximately 29, registered Rohingya refugees at two official refugee camps and to individual asylum seekers that the UNHCR interviewed and recognized as refugees on a case-by-case basis.
The UNHCR worked to resolve these discrepancies with the government by conducting a harmonization exercise beginning in This joint exercise was exhaustive and involved face-to-face interviews of an estimated 6, persons who resided in the camps and who in most cases were extended family of official refugees. While the UNHCR and the Ministry of Food and Disaster Management reached a broad agreement on the recognition of more than 2, cases, the formal activation of these cases remained blocked elsewhere in government.
Nonrefoulement: The government continued to deny asylum to Rohingya arriving from Burma whom it categorized as illegal economic migrants. While there were credible reports of Rohingya turned back at the border, the border was very porous. As a result attempts to stem the tide of migration proved unsuccessful. The actual scale of cross-border movement remained unclear. The government claimed that a sizeable influx was created by "pull factors" in Bangladesh, but these claims were not adequately substantiated.
The UNHCR, which maintained a field presence in both countries and attempted to monitor these trends, acknowledged that there was considerable daily cross-border movement for trade and smuggling; however, the UNHCR did not find evidence to confirm a significant scale of influx or flight to Bangladesh. According to the UNHCR, some of the individuals who were turned back likely were entitled to refugee status. Some unregistered persons in the UNHCR camps returned to the country illegally after their official repatriation to Burma in the mids.
On a number of occasions, local police detained unregistered persons outside the camps and imprisoned them under the Foreigners Act. The release of incarcerated, unregistered Rohingya was often prevented by the Burmese government's unwillingness to identify the concerned Rohingya as Burmese, preventing their repatriation and leaving them effectively stateless.
Refugee Abuse: According to the UNHCR, there were cases of abuse against refugees, including rape, assault, domestic abuse, deprivation of food, arbitrary detention, and documentation problems. Working with the UNHCR, the government continued to improve some aspects of the official refugee camps following findings in recent years that sanitation, nutrition, and shelter conditions had fallen below minimum international standards. The government permitted the UNHCR to replace shelters and latrines and permitted more NGOs to work in the camps on skills training, education, and health for residents.
Access to Basic Services: In spite of some improvements in services and infrastructure in the official camps, some basic standards were not met and conditions in the camps remained overcrowded, with densities on a par with the country's urban slums. Refugees had limited freedom of movement beyond the camps and were expected to obtain permission for all movements outside the camps. In the camps possession of cell phones was prohibited, and operation of small-scale shops and tea stalls was subject to control by the camp authorities. In practice there was variable enforcement by the local camp authorities, who often showed some flexibility and restraint, but on other occasions imposed harsher measures.
In spite of these constraints, some refugees worked illegally as manual laborers or rickshaw pullers in the unregulated economy, and small numbers of students studied with the assistance of private tutors and participated in countrywide school exams through the high school level. As in previous years, the government continued to ignore UNHCR requests to allow Rohingya refugees who were unable to return to Burma to work locally, obtain medical care, or attend school outside the camps.
In practice, however, the provision of basic services from the UNHCR and NGOs meant that registered refugees often received better medical care than citizens in surrounding villages. Between , and , Rohingya were de facto stateless, although many integrated into local communities without significant issue. Section 3.
The constitution provides citizens the right to change their government peacefully, and citizens exercised this right in practice through periodic, free, and fair elections held on the basis of universal suffrage. On June 30, the AL-led parliament passed the 15th amendment to the constitution over an opposition boycott, abolishing the provision mandating that elections be held under a neutral, caretaker government. The caretaker government system was established before the parliamentary general elections in response to the electoral system's perceived vulnerability to political manipulation.
The amendment followed a May supreme court ruling that declared the caretaker system unconstitutional.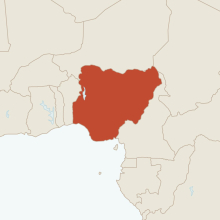 Under the 15th amendment, the parliamentary general elections and all subsequent elections are to be supervised by an independent electoral commission operating under the political government in power, which in would still be the current AL-led government. Many independent observers criticized the change because they believed that the electoral system's vulnerabilities to political manipulation that had necessitated the creation of the caretaker system had not been addressed and would resurface, leaving the electoral system vulnerable to political manipulation.
Conduct of Security Forces
This issue became a matter of enormous partisan concern and attention during the year. The parliament had members, of whom were directly elected. Selection for these seats was based on each political party's proportional representation within the member group of directly elected legislators. An additional 50 seats are reserved for women, who are selected by political parties.
Party leaders appointed candidates for elections, and there were allegations that wealthy candidates could purchase nominations from party leaders with campaign contributions or personal gifts. Opposition parties continued to boycott parliament throughout the year but returned on certain days to fulfill the procedures necessary to retain their seats. They demanded fair treatment by the speaker and the ruling party legislators as preconditions for their return to the house. The parliament formed all 48 standing committees in the first session with participation from opposition parties.
The opposition MPs continued to participate in standing committee meetings despite their absence from parliament. Recent Elections: Sheikh Hasina, leader of the AL, became prime minister in , following the parliamentary elections of , which international and local observers deemed free and fair. The party AL alliance held of the available seats.
Hasina's cabinet included representatives from the other parties in her coalition. Hasina replaced Fakhruddin Ahmed, chief adviser to the caretaker government, as the head of government. BNP chairperson and former prime minister Khaleda Zia became leader of the opposition. January 27 by-elections for two seats in the eastern districts of Brahmanbaria and Habiganj were marked by sporadic violence and allegations of ballot manipulation. Participation of Women and Minorities: According to the law, women are eligible to contest any seat among the MPs, but 45 additional seats were reserved for women.
In June the 15th amendment raised this number to 50 out of MPs. The law provides criminal penalties for official corruption, but the government did not implement the law effectively, and officials frequently engaged in corrupt practices with impunity. On February 23, the government appointed a former bureaucrat and a retired judge, both publicly identified with the ruling AL, as commissioners of the ACC. According to a report by the World Bank, the government tried to undercut the authority of the ACC and severely hampered the prosecution of corruption throughout the country.
The reports stated that the government had filed far fewer corruption cases than the caretaker government and that a government commission had recommended that the ACC drop thousands of corruption cases, mostly involving AL members. Members of civil society stated that the government was not serious about fighting corruption and that the ACC was used for politically motivated persecutions.
Transparency International Bangladesh asserted that political interference in the ACC's operations had rendered it a "toothless tiger. For example, on August 8, the ACC filed a case against the leader of the opposition in parliament and former prime minister, Khaleda Zia, and three others, alleging that they abused power to set up a charitable trust named after late president Ziaur Rahman.
The opposition BNP termed the case "baseless and politically motivated. On June 23, a Dhaka court sentenced Arafat Rahman Koko, the younger son of opposition leader Khaleda Zia, to six years' rigorous imprisonment in a money-laundering case filed by the ACC in A separate money-laundering case was also filed against Khaleda Zia's other son, Tarique Rahman. Both were living outside the country on bail at year's end, but as a result of his conviction, Rahman Koko effectively became a fugitive.
A review committee headed by the state minister for law, justice, and parliamentary affairs recommended the withdrawal of politically motivated cases that the government and ACC filed prior to The committee recommended the withdrawal of approximately 1, cases, filed mostly against AL leaders, including all the cases filed against Sheikh Hasina.
Ahmed refused the government's offer to withdraw all cases against him and demanded the withdrawal of all politically motivated cases against BNP leaders, including Khaleda Zia and her sons. At a news conference on September 13, ACC Director General Farrukh Ahmed announced that the ACC had launched action against all persons who were exempted by the caretaker government's Truth and Accountability Commission TAC for confessing their involvement in corruption and surrendering their ill-gotten wealth.
The government took some steps to address widespread police corruption. The inspector general of police continued to implement a new strategy, partially funded by international donors, for training police, addressing corruption, and creating a more responsive police force.
No assessment of its impact on corruption within the police force was available. The judiciary was subject to political pressure from the government, and cases involving opposition leaders often proceeded in an irregular fashion. In several cases the appellate division overturned decisions granting bail to high-level corruption suspects who were leaders of opposition parties. Corruption remained a serious problem within the judiciary.
Corruption was a factor in lengthy delays of trials, which were subject to witness tampering and intimidation of victims. Several reports by human rights groups and corruption watchdog groups indicated growing public dissatisfaction with the perceived politicization of the judiciary. According to the report, Haque and several other judges from the high court division received the money shortly before a series of rulings that nullified several constitutional amendments, including a provision protecting the electoral system from politicization, thereby setting up the passage of the 15th amendment by the AL-led parliament.
The Ministry of Law, Justice, and Parliamentary Affairs confirmed the amounts transferred, and Haque stated that the payment was used to purchase medical treatment for his wife. The law provides for public access to government information, but in practice it has not been fully effective. The Information Commission conducted an awareness campaign on the public's right to information. Section 5. A wide variety of domestic and international human rights groups generally operated independently and without government restriction, investigating and publishing their findings on human rights cases.
Although human rights groups often were sharply critical of the government, they also practiced some self-censorship. Government officials were generally not cooperative or responsive to their views. Local and international NGOs, including Odhikar, Doctors Without Borders, Action Against Hunger, Handicap International, and the Bangladesh Center for Workers' Solidarity BCWS , reported numerous credible instances in which the government sought to impede their work, either by canceling projects or subjecting them to restrictive operating requirements, which often resulted in a temporary or permanent cessation of their work.
Government Human Rights Bodies: The government announced some financial allocations for the country's seven-member Human Rights Commission; however, the organization was not fully functional by year's end, despite submitting an annual report in March that requested a wide scope of changes to the organization's mandate, including constitutional recognition. Laws specifically prohibit certain forms of discrimination against women, provide special procedures for persons accused of violence against women and children, call for harsh penalties, provide compensation to victims, and require action against investigating officers for negligence or willful failure of duty; however, enforcement of these laws was weak.
Women, children, minority groups, and persons with disabilities were often confronted with social and economic disadvantages. Rape and Domestic Violence: The law prohibits rape and physical spousal abuse but makes no specific provision for spousal rape. According to Odhikar, there were reported incidents of rape against women and girls during the year, including against girls.
According to human rights monitors, the actual number of rape cases was higher because many rape victims did not report the incidents due to social stigma. Prosecution of rapists was not consistent.
Nigeria communications: May 1, 2011 to February 28, 2017
Of the rape victims, were victims of gang rape; 54 were killed after their rape. According to ASK, there were only rape cases including 83 attempted rape cases filed with the police during the year. According to Odhikar, on June 2, a group of men gang-raped a teenage girl in the Tongi subdistrict of Dhaka Division.
They were led by her landlord's son, Moinuddin. After raping the girl, the assailants doused her body in kerosene and lit it on fire. The girl died several days later and no arrests were made. Local human rights groups reported that rapes and rape attempts against indigenous females increased sharply during the year. For example, according to The Daily Star , law enforcement authorities arrested nine persons, including a Catholic priest, on February 23 in the Godagari subdistrict in Rajshahi Division for their involvement in a village arbitration following the gang rape of a local woman.
Eight villagers allegedly raped a year-old indigenous girl and, following the arbitration, harassed her until she committed suicide. The illegal village arbitration had sent the victim to live in a convent near her home and ordered the attackers to pay a sum of money to the victim's family to avoid being reported to the police. The case continued at year's end. In October the parliament passed the Domestic Violence Protection and Prevention Bill, which criminalized domestic violence.
Women's rights groups criticized the government for its inaction on domestic violence, which was widespread, although data quantifying it was difficult to obtain. A study by the UN Population Fund indicated that at least 50 percent of women had experienced domestic violence at least once in their lives. The Bangladesh National Women Lawyers' Association BNWLA filed cases related to violence against women during the year and received more than 4, reports of violence against women.
Most efforts to combat domestic violence were funded by NGOs with little assistance from the government. For example, according to press reports, in December Rafiqul Islam tied and gagged his wife Hawa Akther Jui, then cut off all the fingers on one hand, allegedly because she had begun attending college. Islam was arrested, and the case continued at year's end. According to numerous press and human rights reports, in early June Syed Hasan Sumon brutally beat his wife in the Dhanmondi area of Dhaka, biting off part of her nose and causing her to lose her sight in one eye.
Sumon alleged that his wife was committing adultery. The courts, however, rejected Sumon's justification of the assault, and the police charged him with domestic violence. Sumon died of unknown causes in police custody while awaiting trial. Some of the reported violence against women was related to disputes over dowries. For example, according to the Daily Star , Ainat Ali and several of his relatives in the Thakurgaon Sadar subdistrict of Rangpur Division, brutally beat and poisoned his wife on September 10 during a dowry-related dispute.
The attackers allegedly beat the victim regularly over a two-year period in an attempt to elicit a larger dowry from her family. After the victim's death, the alleged attackers attempted to pass the incident off as a suicide. The victim's family filed a murder case with local police, and the case continued at year's end.
There was an increase in the number of dowry-related killings during the year. ASK reported cases of dowry-related violence, including physical torture, acid attacks, and killings, compared with the previous year. There were no adequate support groups for victims of domestic violence. Courts sent most of them to shelter homes.
Nigeria Human Rights Issues: Visual Essay
In a few cases, they were sent to prison as a transit destination for short periods. On May 12, the Supreme Court's appellate division overruled a high court ruling banning fatwas religious edicts ; however, in its ruling the court declared that fatwas could be used only to settle religious matters and could not be invoked to justify meting out punishment, nor could they supersede existing secular law.
Islamic tradition dictated that only those muftis religious scholars with expertise in Islamic law were authorized to declare a fatwa. Despite these restrictions, village religious leaders sometimes made such a declaration in an individual case and called the declaration a fatwa. Such declarations could result in extrajudicial punishments, often against women, for perceived moral transgressions. Incidents of vigilantism against women — sometimes led by religious leaders by means of fatwas — occurred. According to ASK, 59 incidents of vigilante violence against women occurred during the year, and only 20 incidents resulted in police action.
The punishments included whipping, beating, and other forms of physical violence. For example, according to several newspapers and human rights groups, a year-old girl in Shariatpur District of Dhaka Division died after being whipped at least 50 times in fatwa-based village arbitration. She was found guilty of adultery after she was raped by a relative. The local doctor's initial autopsy determined that she died of natural causes; however, after the issue gained national attention, the High Court ordered the victim's body exhumed, and her real cause of death was determined.
The High Court ordered the arrests of the village arbiters and revoked the local doctor's medical license. Acid attacks remained a serious problem. Assailants threw acid in the faces of victims — usually women — and left them disfigured and often blind. Acid attacks often related to allegations of spousal infidelity.
During the year, according to Odhikar, persons were attacked with acid. Of these victims, 57 of the victims were women, 25 were men, and 19 were children. The government made efforts to punish offenders and reduce availability of acid to the general public. For example, according to Odhikar, Liton Sardar of Satkhira District in Khulna Division threw acid in his wife's face after she filed a case accusing him of bigamy.
The victim was hospitalized with severe burns, and the case continued at year's end. On September 8, a court in Habiganj District in Sylhet Division sentenced four men to life imprisonment for a incident of acid violence. Only Haris Miah was tried in court, as the other three individuals had absconded and were fugitives. The law provides for speedier prosecutions of acid-throwing cases in special tribunals and generally does not allow bail. The Women and Child Repression Control Act seeks to control the availability of acid and reduce acid-related violence directed toward women, but lack of awareness of the law and poor enforcement limited the law's effect.
According to the Acid Survivors Foundation, the special tribunals were not entirely effective; prosecutors were able to obtain a conviction in an estimated 10 to 12 percent of attacks each year. In January the Commerce Ministry moved to restrict acid sales, limiting buyers to those registered with relevant trade organizations; however, the restrictions were not universally enforced, and acid attacks continued throughout the year.
Sexual Harassment: Sexual harassment in schools, workplaces, and other public spaces remained a problem during the year.
Human rights in Nigeria
A study published by the Journal of Interpersonal Violence found that out of 5, unmarried adolescent girls in rural areas surveyed in , 35 percent had experienced harassment; 34 percent, unwanted sexual attention; and 14 percent, sexual intimidation. Reproductive Rights: Reproductive health information was freely available, but income and education often served as barriers to access.
Pharmacies carried a wide range of family planning options; however, traditional family roles often hindered free access. According to the Bangladesh Maternal Mortality and Health Care Survey, the maternal mortality ratio declined by 40 percent over the preceding nine years, from to deaths per , live births. Approximately half of the maternal deaths were due to postpartum hemorrhage and eclampsia, with 7 percent attributed to obstructed labor.
One in three maternal deaths was due to indirect obstetric causes. Only 27 percent of births were delivered through a skilled birth attendant 23 percent of the deliveries occurred at a health facility and 4 percent occurred at home with a trained health provider. Although three in four births occurred at home, the total of women delivering at a health facility increased from 9 percent to 23 percent. Fifty-six percent of women received at least one prenatal check from a medically trained health provider; only 24 percent received the recommended four checkups. Fewer than one in four women received postnatal care from a trained health provider within two days of delivery.
Discrimination: Women remained in a subordinate position in society, and the government did not act effectively to protect their basic rights.
2011 Country Reports on Human Rights Practices - Bangladesh.
Cases of Environmental Human Rights Violations by Shell in Nigeria's Niger Delta -.
Los hijos del crepúsculo (Eclipse) (Spanish Edition)!
Without A Blindfold.
On March 7, the cabinet approved the National Women's Development Policy, which contains language encouraging the promotion of women's education and participation in governance issues. The new policy, which does not have the full force of law, also contains language stating that women could have an equal share in property, businesses, and inheritance. Under traditional Islamic inheritance laws, daughters inherit only half that of sons, and in the absence of sons, they may inherit only what remains after settling all debts and other obligations.
Under Hindu inheritance laws, a widow's rights to her deceased husband's property are limited to her lifetime and revert to the male heirs upon her death. The provision detailing the right to equal inheritance triggered a series of protests and a nationwide strike led by conservative Islamic groups.
Several government leaders stated that the policy would not supersede existing religion-based inheritance laws, and as of year's end there was no change to the law. Employment opportunities greatly increased for women in the last decade, largely due to the growth of the export garment industry. Women constituted approximately 80 percent of garment factory workers. There were some disparities in pay in the overall economy between men and women, but in the garment sector wages were generally comparable.
The government, with the assistance of local and foreign NGOs, worked to improve children's rights and welfare, enabling the country to make significant progress in improving children's health, nutrition, and education. Birth Registration: The law does not grant citizenship automatically by birth within the country. Individuals become citizens if their fathers or grandfathers were born in the territories that are now part of the country.
If a person qualifies for citizenship through ancestry, the father or grandfather must have been a permanent resident of these territories on or after March 25, Birth registrations were held by approximately 10 percent of the population. Education: Primary education was free and compulsory, but the implementation of compulsory education fell short, in part because parents kept children out of school to work for money or help with household chores.
Government incentives to families that sent children to school contributed significantly to the rise in primary school enrollments in recent years. Despite these efforts and contrary to established policies, public schools imposed fees that were burdensome for poor families and created a disincentive to attend school.
Child Abuse: Child abandonment, abuse, kidnapping, and trafficking continued to be serious and widespread problems. Despite advances, including a monitoring agency in the Ministry of Home Affairs, trafficking of children continued to be a problem. Child labor remained a problem in certain industries, mostly in the informal sector.
It frequently resulted in the abuse of children, mainly through mistreatment by employers during domestic service. According to a study by the Bangladesh Institute of Labor Studies, attacks on children constituted more than 50 percent of the deaths, injuries, and sexual assaults reported among domestic workers during the year. Child Marriage: Although the legal age of marriage is 18 for women and 21 for men, underage marriage was a widespread problem. Reliable statistics concerning underage marriage were difficult to find because marriage registrations were sporadic and birth registrations rare.
The UN's State of the World's Children report stated the rate of child marriage in the country was 66 percent, affecting 53 percent of girls in urban areas and 70 percent in rural areas. In an effort to reduce child marriages, the government offered stipends for girls' school expenses if parents promised to delay their daughters' marriages until at least the age of Sexual Exploitation of Children: The penalty for sexual exploitation of children is 10 years' to life imprisonment depending on mitigating circumstances.
The minimum age of consensual sex is 16 years as defined by the Women and Children's Repression Prevention Act ; however, the penal code sets the age at Jonathan's removal of the attorney general, under whose watch impunity flourished, and his appointment of a respected academic to replace the discredited head of the electoral commission, who presided over phenomenally flawed elections, were widely viewed as positive first steps. Yet major challenges remain. During the year, episodes of intercommunal violence claimed hundreds of lives, while widespread police abuses and the mismanagement and embezzlement of Nigeria's vast oil wealth continued unabated.
Perpetrators of all classes of human rights violations enjoyed near-total impunity. A spate of politically motivated killings by Islamist militants in the north, and continued kidnappings and violence by Niger Delta militants - including the brazen Independence Day bombing in Abuja, the capital, for which they claimed responsibility -raised concern about stability in the run-up to planned general elections. The National Assembly again failed to pass legislation to improve transparency, notably the Freedom of Information bill, but approved a watered-down version of an electoral reform bill.
Nigeria's judiciary continues to exercise a degree of independence in electoral matters and has, since , overturned more than one-third of the ruling People's Democratic Party PDP gubernatorial election victories on grounds of electoral malpractices and other irregularities. Meanwhile free speech and the independent press remained fairly robust.
Foreign partners took some important steps to confront endemic corruption in Nigeria, but appeared reluctant to exert meaningful pressure on the government over its poor human rights record. Intercommunal, political, and sectarian violence has claimed the lives of more than 14, people since the end of military rule in During , episodes of intercommunal violence in Plateau State, in central Nigeria, left over dead.
In January several hundred were killed in sectarian clashes in and around the state capital of Jos, including a massacre on January 19 that claimed the lives of more than Muslims in the nearby town of Kuru Karama. Shortly thereafter, on March 7, at least Christians were massacred in Dogo Nahawa and several other nearby villages. In the months that followed more than people died in smaller-scale attacks and reprisal killings in Jos and surrounding communities.
State and local government policies that discriminate against "non-indigenes"-people who cannot trace their ancestry to what are said to be the original inhabitants of an area-exacerbate intercommunal tensions. Widespread poverty and poor governance in Nigeria have created an environment where militant groups thrive. In Bauchi State in December , violent clashes between government security forces and rival factions of a militant Islamist group known as Kala Kato left several dozen dead, including more than 20 children.
Between July and October , suspected members of the Boko Haram Islamist group killed eight police officers, an Islamic cleric, a prominent politician, and several community leaders in the northern city of Maiduguri, and in September attacked a prison in Bauchi, freeing nearly prisoners, including more than suspected Boko Haram members.
Targeted killings and political violence increased ahead of the elections. In January Dipo Dina, an opposition candidate in the gubernatorial elections in Ogun State, was gunned down. In a series of attacks in Bauchi State in August, gunmen killed two of the state governor's aides and a security guard for an opposition candidate for governor, and injured several others. Meanwhile, the Nigerian government has still not held accountable those responsible for the election violence that left at least dead.
Again in , members of the Nigeria Police Force were widely implicated in the extortion of money and the arbitrary arrest and torture of criminal suspects and others. They solicited bribes from victims of crimes to initiate investigations, and from suspects to drop investigations. They were also implicated in numerous extrajudicial killings of persons in custody. Meanwhile senior police officials embezzle and mismanage funds intended for basic police operations. They also enforce a perverse system of "returns," in which rank-and-file officers pay a share of the money extorted from the public up the chain of command.
The government lacked the will to reform the police force and hold officers accountable for these and other serious abuses. At this writing, none of the police officers responsible for the brazen execution of the Boko Haram leader, Mohammed Yusuf, and dozens of his suspected supporters in Maiduguri in July have been prosecuted. Similarly, the government has still not held members of the police and military accountable for their unlawful killing of more than people during sectarian violence in Jos, or for the massacre by the military of more than people in Benue State, and the military's complete destruction of the town of Odi, Bayelsa State, in Nigeria made limited progress with its anti-corruption campaign in The national Economic and Financial Crimes Commission EFCC indicted more than a dozen politicians and senior government officials on corruption charges, including a former federal government minister, a former state governor, and a handful of state officials.